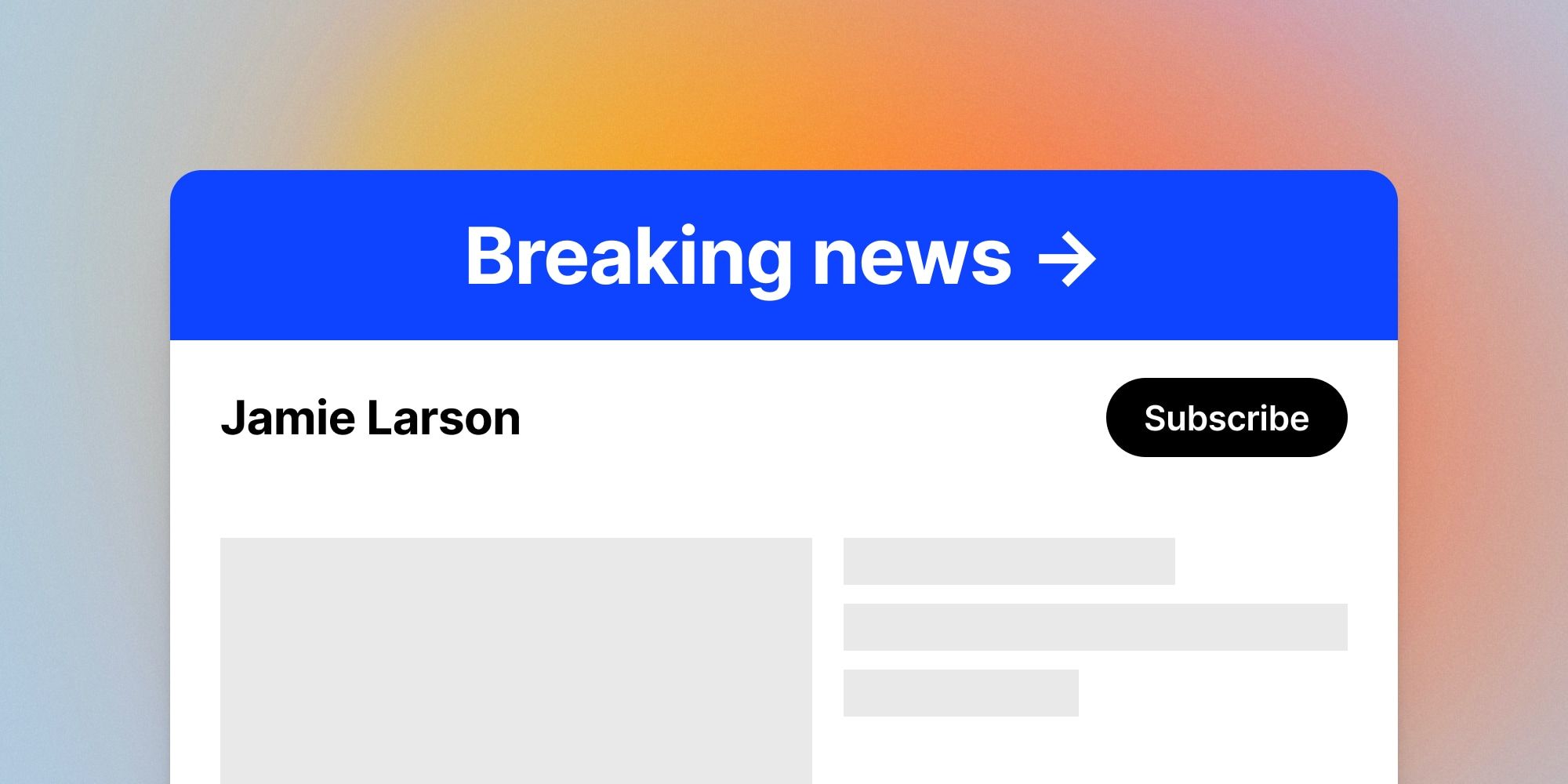 Share big stories, special offers, or breaking news at the top of your site with the new announcement bar feature.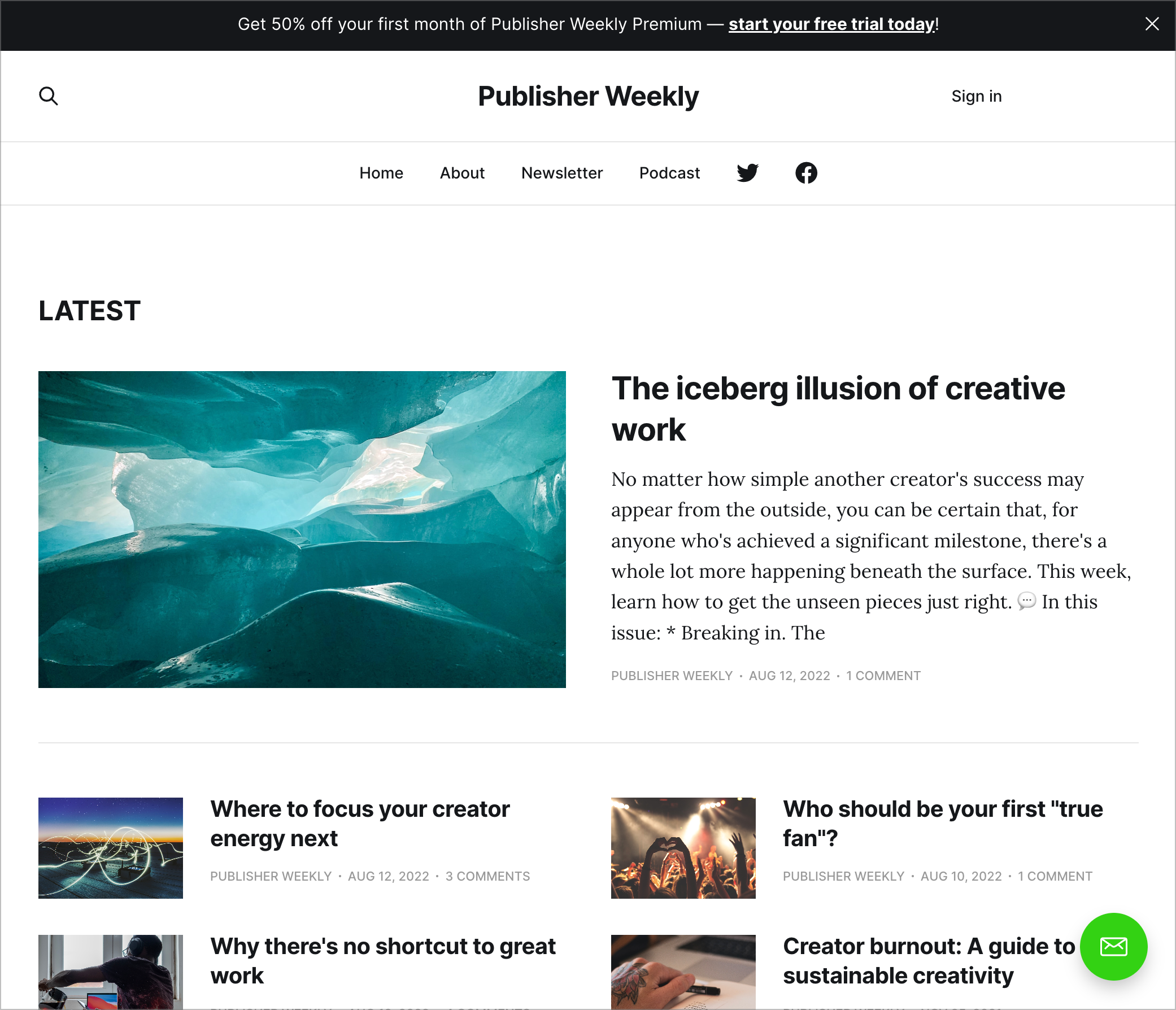 To add an announcement to every page of your site, go to Settings → Announcement bar and add your announcement copy, pick a background color, and select the visibility of your announcement: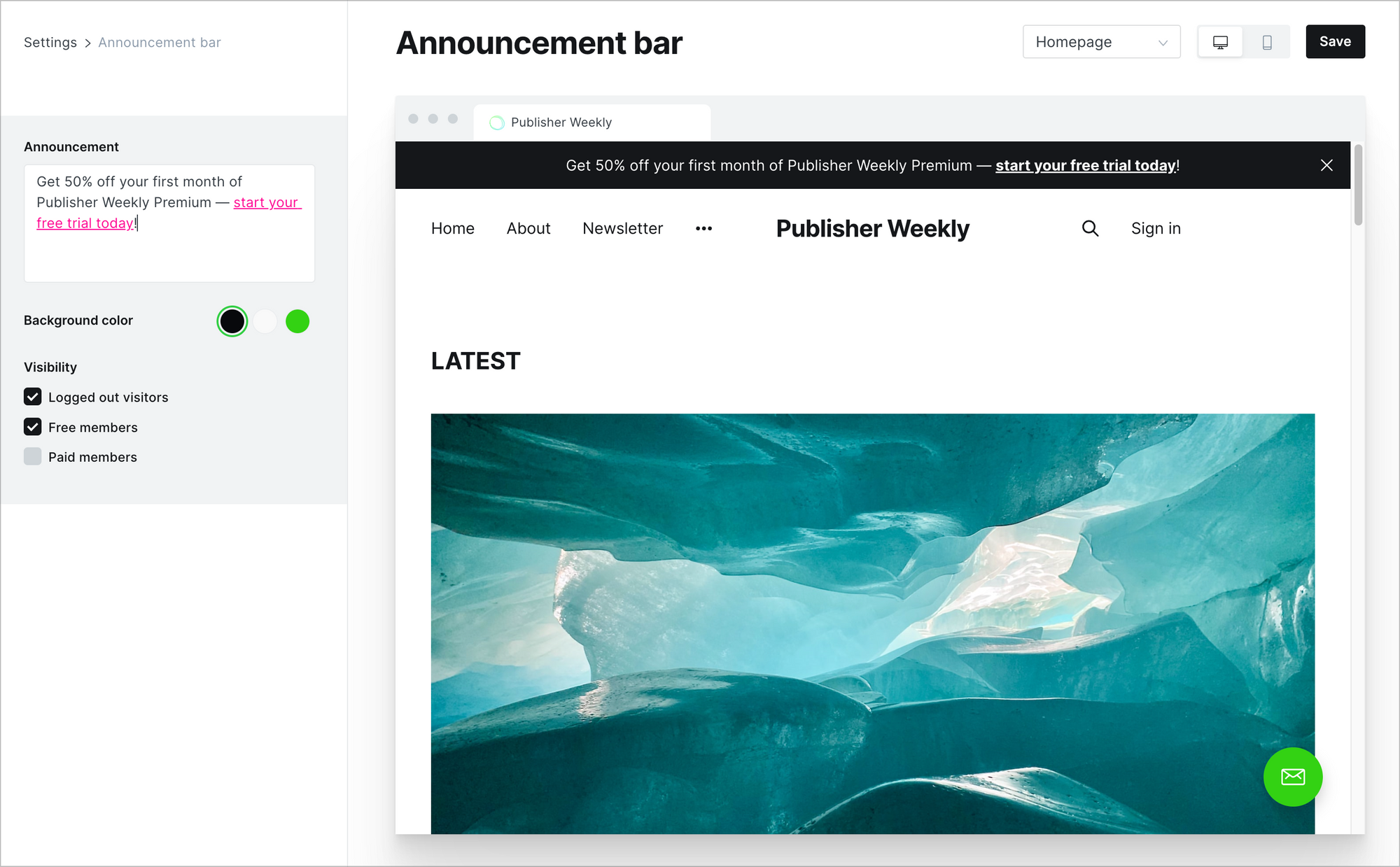 The visibility options allow you to share different types of announcements based on what makes sense for your audience. For example:
Highlight breaking news for everyone on your site
Share a special offer for your paid tiers just with new visitors and free members
Exclusively invite your paid members to join your community
Announcements can be removed at any time by either removing the message or toggling off visibility for everyone in your settings and hitting Save.
---
Ghost(Pro) users can log in and start enjoying all of this right away! If you're a developer, self-hosting Ghost, you'll need to update to the latest version to get access to everything that's new.