For those of us who like an emoji or two in their posts

the Ghost Editor just got a little more streamlined.
Now, you can add any emoji by simply pressing : and continuing to type. No more fiddling with emoji pickers, and no more interruptions to your creative flow as you write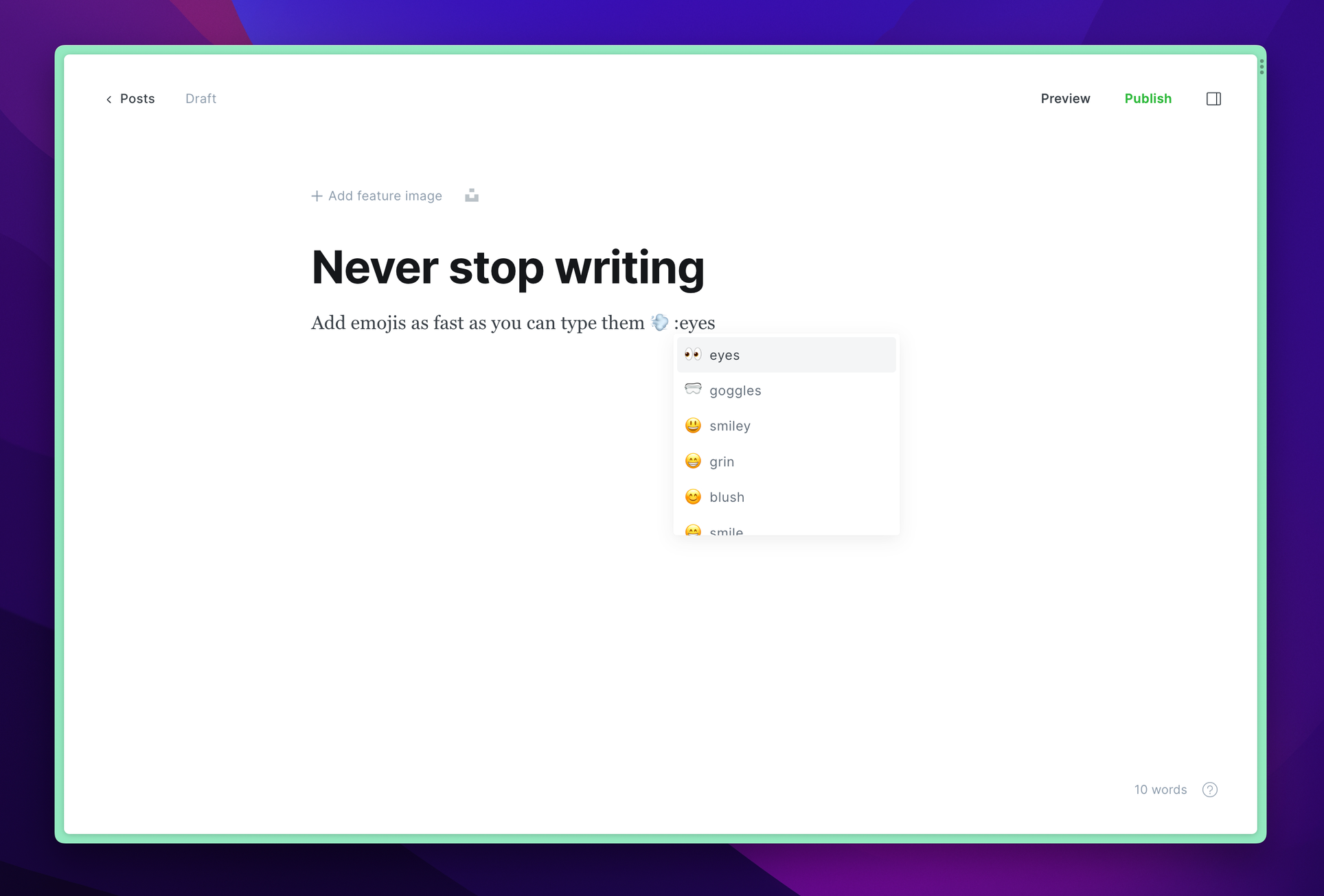 Ghost(Pro) users can log in and start adding emojis right away! If you're a developer, self-hosting Ghost, you'll need to update to the latest version to get access to everything that's new.