In the latest release, we've added the ability to set a custom sender name for your email newsletters. Your sender name can now be set from the newsletter settings page in Ghost Admin.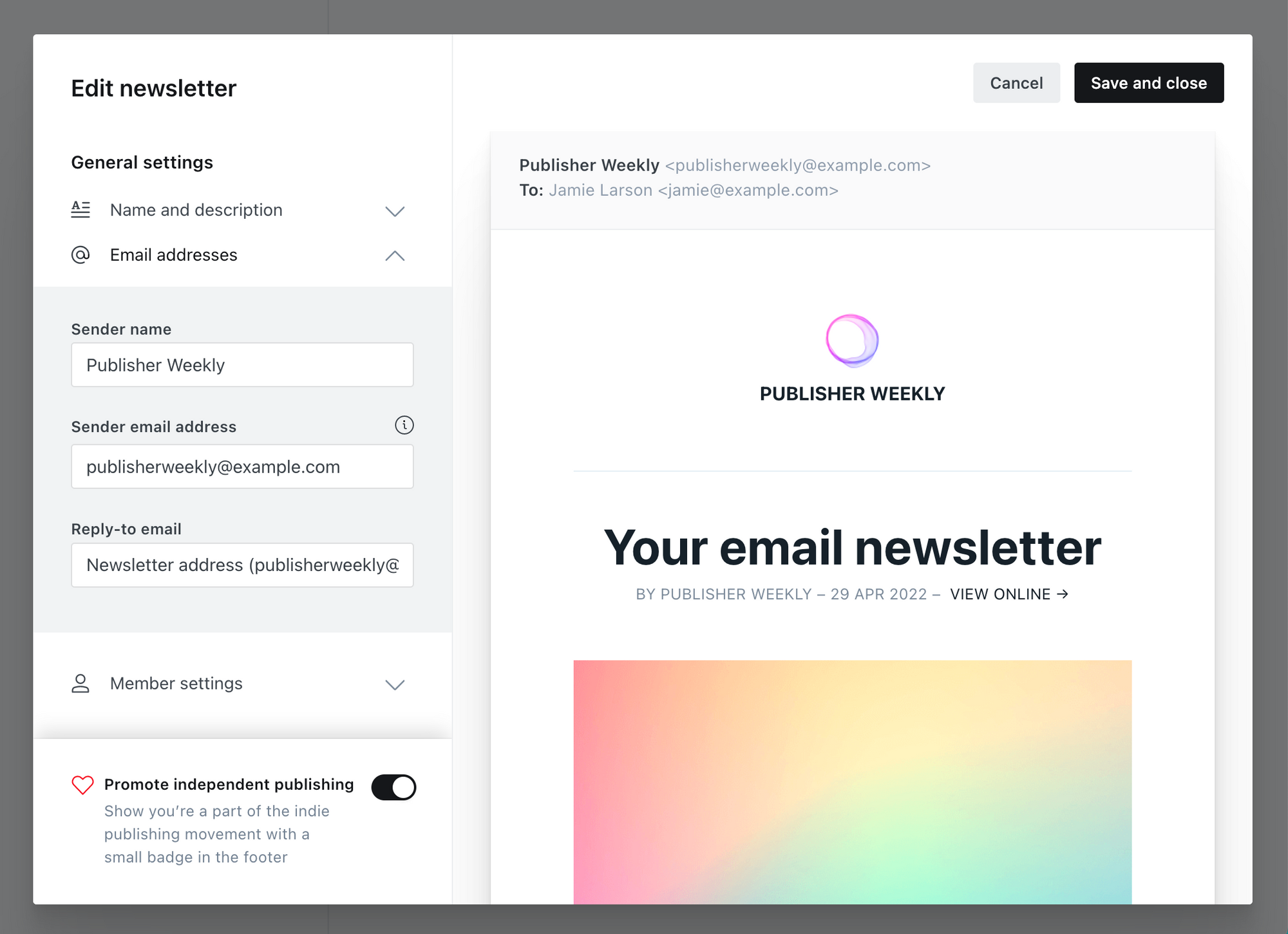 This gives you full control of the sender name that appears in your subscribers inboxes, to help improve open rates and add a personal touch to your newsletter. Learn more about sender name best practices in this resource:
Email sender name best practices for newsletters
Find out how to set the best sender name for your newsletter and increase your open rates.
Ghost Newsletter
Kym Ellis