 With autumn in full swing, we've just finished doing some spring cleaning. Ghost Admin's settings area has had an overhaul and a refresh.
Many new features have been added to Ghost in the past couple of years and, as we introduced new concepts, it became difficult to organise their settings. Multiple workflows required clicking in and out of multiple different screens, just to get one thing done.
Now, we've unified Ghost settings in a single screen with dedicated navigation and search. It's simpler to browse all settings by scrolling to discover them, and it's faster to find a specific setting by searching to find it.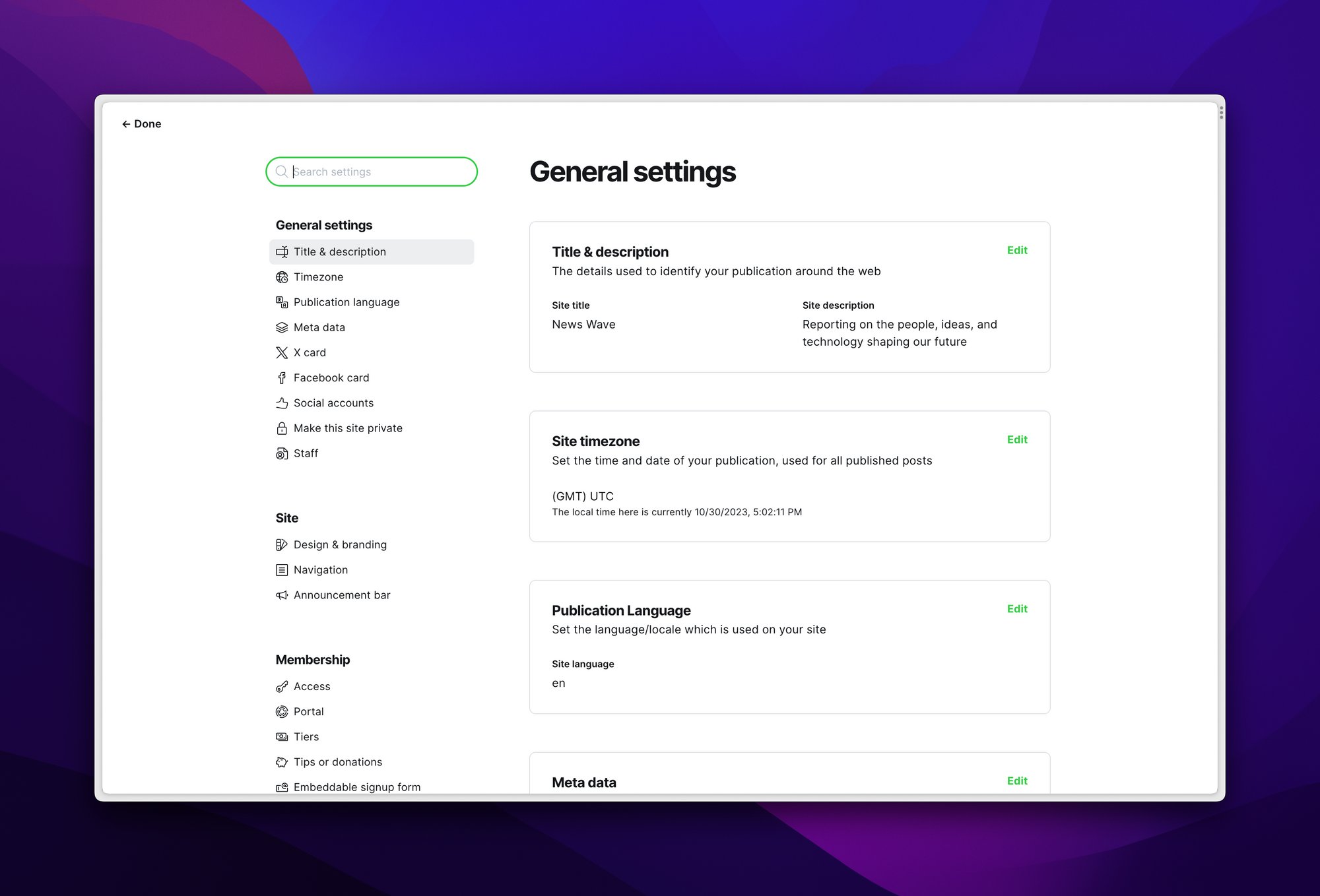 We do know moving settings around can be disruptive to existing workflows, so thanks for your patience with re-training some muscle memory.
---
Ghost(Pro) users can log in and start enjoying all of this right away! If you're a developer, self-hosting Ghost, you'll need to update to the latest version to get access to everything that's new.